New Homes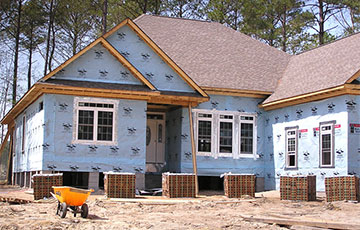 The Building Code for the state of North Carolina requires all single family homes, while under construction to be treated for native, eastern Subterranean Termites. THE X-TEAM TERMITE & PEST CONTROL's warranty includes an ANNUAL TREATMENT, ANNUAL INSPECTION, AND REPAIR OR REPLACEMENT OF NEW TERMITE DAMAGE. Many companies provide periodic inspections and spot treatment if termites are discovered, but NO DAMAGE REPAIR WARRANTY. Some even limit the warranty to five or seven years and then you pay BIG BUCKS for a re-treatment/booster treatment. Make sure you get a copy of the termite warranty at or before closing. Even better, get a copy before construction is started so YOU decide who protects your home. It is not a requirement for business and commercial structures to be treated during construction, although we highly recommend it, because it is only a matter of time before termites attack. How much business will one lose if a swarm of termites emerges while customers are present or employees are trying to work?
Treatment during construction is called PRETREAT. A pre-treatment may be the traditional liquid soil treatment, a baiting system, or a direct wood treatment. The X-Team uses Premise® to treat the soil under and around your new home in the traditional liquid soil treatment. When mixed and applied according to the label, Premise® is very effective in protecting your home. When termites enter the TREATED ZONE, they either die from a lethal dose, or they carry the active ingredient back to the colony causing a domino effect in killing other termites in the colony. The end result is the TERMITES CANNOT ATTACK YOUR HOME! Baits do not provide a continuous barrier against termite attack and wood treatment does not affect termites until they get to the structure of the house.
This site includes a list of Builders for whom we do treatments and a list of developments we have treated. Please visit those pages, and then contact us to find out if your home or business was treated. We treat and have treated homes and businesses throughout Carteret, Craven, Jones, and Pamlico Counties.
---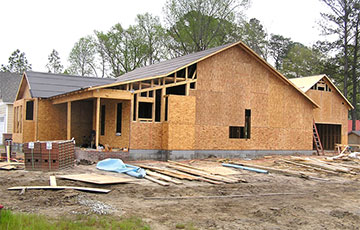 Builders
This is a list of the builders for whom we treat homes that have web sites. There are approximately an additional 40 contractors that use our services to provide you with the best in termite protection.
Over the last 16 years, we have treated homes and businesses throughout Craven, Jones, Carteret, and Pamlico Counties. There are more than 63 developed residential areas in which we are active. There are many individual homes and businesses we have treated. ALL are covered from the very first stage of treatment with the best in termite protection. If you want to see if your home or business was treated, please call us at 252-634-1779 or 252-808-2552, or click on Contact Us.
To our builders: Thank you for allowing us to serve you and your home buyers. Please notify us to add your link to this site. Unless otherwise requested, we hand deliver your warranties to the closing attorney, your office, or your Realtor, or wherever you require.
---