Pest Control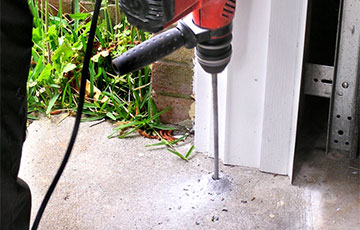 We Handle Your Pests!
Ants / Fire Ants / Carpenter Ants
Termites
Cockroaches / Water Bugs / Palmetto Bugs
Spiders
Mice / Rats
Fleas
Silverfish
Centipedes
Crickets
...And More!
Pests attack your home and business year round. The major pests of each season may vary, but many pests are a problem year-round. Mice are a bigger problem in the fall and winter, while fleas are usually a summer problem. Occasional pests like Silverfish, Centipedes, Fire Ants, Carpenter Ants, Rats, Crickets, Oriental Roaches and Brown Banded Roaches can show up anytime. Pest control services can be preventative or corrective. Many of our customers use our service at their homes and businesses in order to protect their families and employees, while also keep a clean environment to live and work in.
No company has any SECRET FORMULA chemicals. All pesticides that are used in North Carolina are registered with the state and also have been approved by the federal EPA. It is critical to know which pests are the problem, their biology and behavior, and which materials and formulations are best to use to correct or prevent infestations. We do all of this while keeping your safety at the forefront of our services.
The X-Team's regular service on homes and businesses is done QUARTERLY. Once every three months, we schedule an appointment to perform a service both inside and out. Our pest service is designed to control the predominate pest of that season and to prevent the predominate pests of the upcoming three months. If you need a follow up service between your regular quarterly visits: just call us. There is no charge for these follow up services.
Some businesses need MONTHLY service. These are usually food handling establishments or businesses with a large turnover in supplies and stock. Follow up services are also available at no additional charge.
REMEMBER: HAVING PROFESSIONAL PEST SERVICE IS A SIGN OF GOOD HOUSEKEEPING.
---